Why Visit Flying Squirrel Victoria?
Here's why thousands of people decide to have fun in our trampoline park.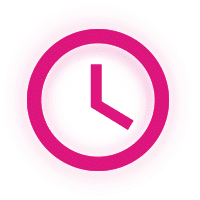 Your family will be entertained
for hours
Cold drinks and fresh food
made in-house
Memorable bonding time with
your family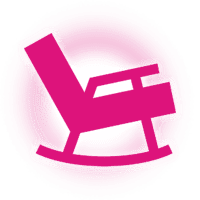 Area for parents who don't want
to jump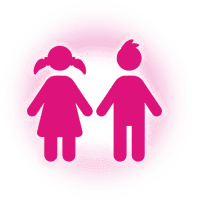 Attractions available
for toddlers to teens
& parents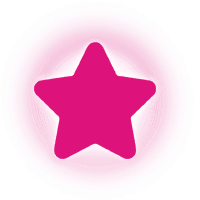 Neon Lights party event available
on Fridays & Saturdays
Special discounted Toddler
rate available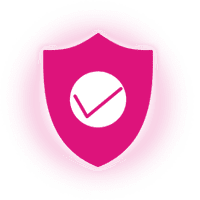 Our parks follow strict safety
standards
Or call us at 778-404-1778 for more information
Sneak Peek Into our Park Attractions
Check out our attractions gallery below
Or call us at 778-404-1778 for more information
After clicking any "Book Now" button you'll be able to customize your booking on the next page. Fast, easy & secure online payments available.
If using a gift card or passes, or using a military, first responder, Leisure Assistant Pass (disability), or other discount, book tickets and select "pay in store".
Enjoy the whole Flying Squirrel experience!
$22 / 1 hour
$30 / 1.5 hours
$40 / 2 hours
10-hour punch cards are available for you and your immediate family (if you want to share!). Split up the Family Pass however you choose! The Family Passes expire after 1 year.
Looking for a gift for the hard-to-shop-for? Redeem our gift cards online or in-store to purchase tickets, party packages, buy lunch at the Drey Cafe, or add to your wardrobe with Flying Squirrel Merchandise!
Available in multiple
denominations
Special Events Booking Options
After clicking any "Book Now" button you'll be able to customize your booking
on the next page. Fast, easy & secure online payments available.
Dance to the hottest music under the glow of the Neon Lights, every Friday & Saturday from 9pm to 11pm! Visitors are typically teens & younger adults but anyone is welcome.
2 hours of jump time for $25
Recommended age 13+
Special rate of $12 per hour for children 6 & younger. Or purchase a 10-hour toddler pass for just $80 and split up among siblings as you choose! Toddler passes expire after 1 year.
$80 / 10 hour value
(save $20)
Trampoline Fitness
Class / Pass
Shake up your gym routine with our TrampoLEAN fitness classes! Join our professional Squirrel Fit instructors as they guide you through 60 minutes of calorie shredding "rebound exercises" that are designed to build strength and cardio capacity, while engaging the entire body!
*Call to confirm times and if classes are running.
$15 / 1 class
$100 / 10 classes
Saturdays & Sundays 9:00 am - 10:00 am
Frequently Asked Questions
These are the top questions our visitors ask. If you don't find your
answer please do not hesitate to call us at 778-404-1778
Booking a Date & Time Specific Ticket online ahead of time is strongly encouraged due to limited capacity.
Yes, guests are allowed to take photos & video during their visit. However, mobile phones and other devices may only be used on carpeted areas (not while jumping or enjoying other attractions). 
Our court monitor staff will let you know when your jump time has ended, based on the colour of the wristband you receive at check-in. 
Yes, we do offer lockers at our parks. They are $1.00 for a one-time use. We also offer a number of cubbies around the park for shoes and other items. 
Everyday, we offer our guests with special needs a rate of $8 per hour, with free admission for one assisting caretaker or parent. 
 Yes, we do offer discounted rates for groups of 25 or more and for schools and non-profit groups! Contact [email protected] for more information! 
No, we do not allow outside food or drink. Special considerations can be made during birthday party or group bookings, for those with food allergies. 
No, we do not require that you jump with your children. However, it may be wise to have an adult on the trampolines with younger children to be able to help if needed. We offer a "Parent" wristband at no cost. This wristband allows the parent to assist their children on the trampolines, but does not permit the parent to jump on the trampolines. A waiver and trampoline socks are still required for the parent to access the trampolines, even if not jumping.
Children 2 years old and younger may jump for free with a paying adult. If the adult chooses not to jump with their child 2 and under, the child's admission is $12/hour
No, there is no charge for guests who want to watch the action from our comfy couches. Admission fees only apply to guests wanting to access the attractions.
No, we do not have age restrictions. Our Neon Lights events (Fridays & Saturdays from 9 pm to midnight) may not be suitable for children under the age of 13, however attendance is at the parents discretion. 
Yes, all of our parks have a Kiddie Court reserved for ages 6 and younger. They are not restricted to that area and may access the rest of the facility as well, but the Kiddie Court is a safe place for little ones to bounce away from the bigger kids.
Trampoline grip socks are not included in the ticket price but can be purchased for $3 a pair online, in-store, or even brought in from a previous visit or another trampoline park. 
Yes, we have our very own Drey Café, which provides fresh, high-quality, made to order food and refreshing drink options.
You can find our waiver by clicking here or by completing it at the waiver kiosk in-store! All waivers are filled out electronically and are required for all jumpers. Jumpers under the age of 18 must have their waiver completed by a parent or legal guardian. Waivers are valid for 2 years.
Completed waivers are valid for 2 years from the date of completion.
Yes, we do offer facility buyouts! For more information, check out our Group Event & Corporate Buyout page here OR by contacting [email protected] 
Contact Information, Location & Hours of Operation
Do not hesitate to call or visit us in case you have any questions.
Sunday & Monday 10 am to 7 pm
Tuesday through Thursday 2 pm to 9 pm
Friday 2 pm to 11pm
Saturday 10 am to 11pm
808 Viewfield Rd.
Victoria, BC V9A 4V1
Buy Flying Squirrel Tickets Today & Enjoy a Unique
and Fun Bonding Time with Your Family.
Click the button below, select your package, date & customization options on the
next page
Or call us at 778-404-1778 for more information